Publicity Information: Media Professionals please contact the Publicity Department at Chicago Review Press: (312) 337-0747

Currently Bill is a contributing editor for the magazines Popular Mechanics and Make Magazine. He was a producer and on-air talent in the television show Make:Television which aired nationally on PBS.

Other television work includes Man, Moment, Machine on the History Channel, multiple appearences on Discovery Channel's The Daily Planet, and appearences on G4 Television, The Hallmark Channel, CNN, and more.

In addition, Bill has appeared on National Public Radio's "Weekend Edition with Scott Simon" "Science Friday with Ira Flatow" "To the Best of Our Knowledge" and "Weekend America", Radio Canada's "Basic Black" and "The Current", Tech TV's "Screen Savers" (three times), and "America in the Morning" on Westwood One (twice).

Feature articles on Bill and his work have appeared in The New York Times, USA Today, The London Daily Telegraph, Time Out New York, Wired Magazine, The Washington Post, and Popular Mechanics.

Bill has been quoted and his books discussed in more than one hundred magazines and newspapers including the Sunday New York Times, Newsweek, FHM, The New Yorker, and Discover Magazine.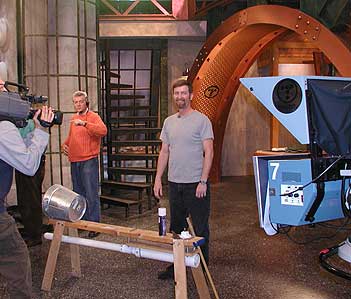 For media requests and further information,
use the form on the Contact page.